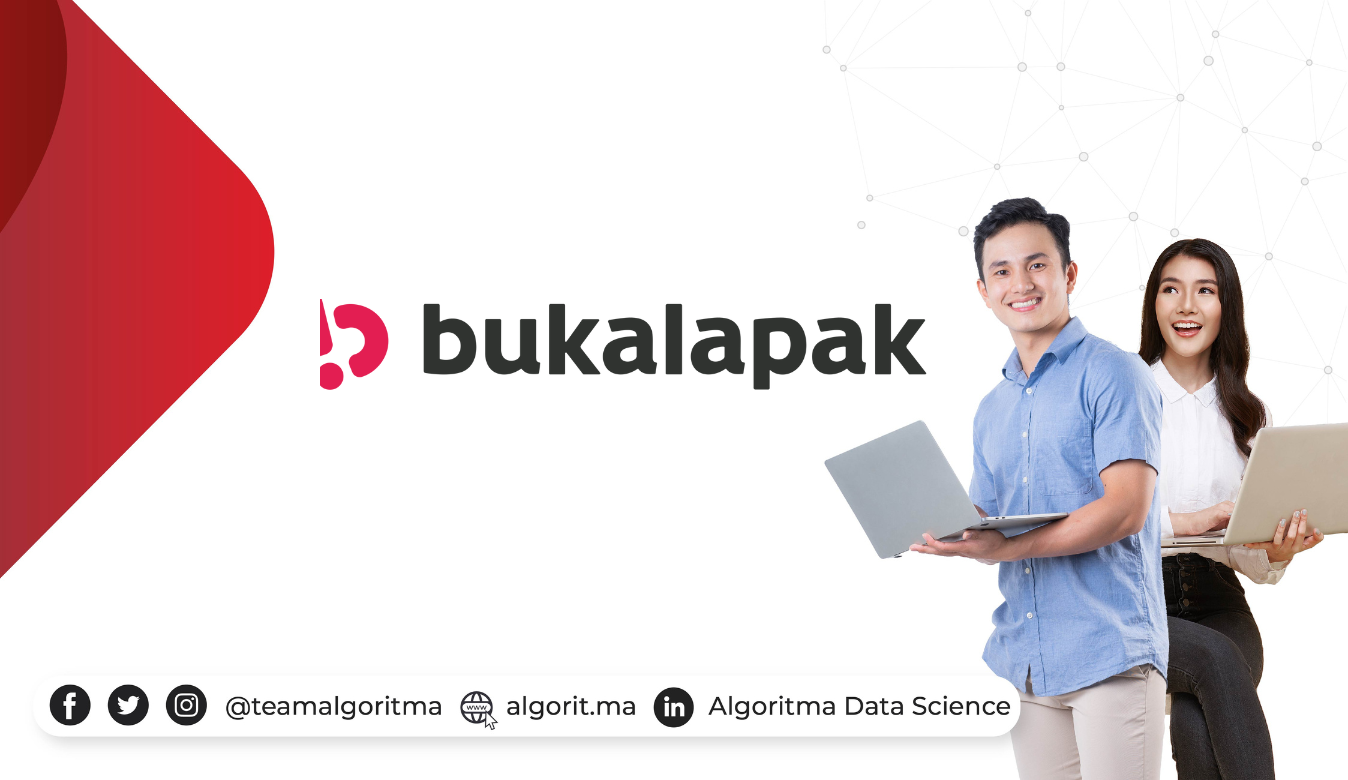 Business Intelligence Analyst at Bukalapak
Bukalapak currently provides job opportunities for Business Intelligence Analyst. If you are interested in applying for this position, please check this out!
Table of Contents
They started as a marketplace platform and grew into an All-Commerce platform, empowering users and communities as one company: "Buka" That is who they are, an All-Commerce company that keeps evolving and innovating.
Their mission is to make a fair economy accessible for all. They want to help Micro, Small, and Medium Enterprises (MSMEs) access capital, technology, and infrastructure that allows them to grow.
It has grown into an All-Commerce platform with more than 110 million users and 15 million MSMEs partners that utilize our media and technologies for commercial activities.
They continue innovating to stay relevant and willing to make big bets in areas we feel are important and create meaningful impacts on society.
They believe that within each of their trillions of transactions, there is hope and happiness that transcends millions of dreams and brings them closer to reality. Bukalapak aims to empower people to have better lives with a mission of creating an impact for All. Together we make an impact, continue to grow, and head toward sustainability.
Bukalapak currently provides job opportunities for Business Intelligence Analyst (Full time) with 4-7 years of experience based in Jakarta with a monthly salary of Rp 17,000,000.
Job Description
Create a data warehouse design, including table schema, data sources, and transformation logic.
Participates in business requirements gathering, performs data analysis, designs logical data models, and participates in the design of physical data models.
Work with customers to understand and derive meaningful data relationships and translate them into appropriate data models.
Lead in the design and adherence to proper coding, testing, and documentation standards for Business Intelligence product development
Become a technical expert to guide, mentor, and develop data users as they develop Business Intelligence solutions
Owns the metric definition of metrics that are used cross-tribes (typically is implemented in the engineer's pipeline).
Owns the consistency and integrity of metrics defined in the BI tool.
Utilize business intelligence tools in creating a standard to maintain and publish reports, dashboards, and other visual information displays
Actively participate in metadata definition and management.
Job Requirements
Bachelor's or master's degree in computer/data science technical or related experience.
Have an experience with various BI technology and the ability to design and implement a BI platform to process large Datasets
Expertise in data modeling principles/methods, including conceptual, logical & physical Data Models
Experience with data warehouse, data lake, and enterprise big data platforms in multi-data-center contexts is required.
Good knowledge of metadata management and related tools
Ability to clearly communicate complex technical ideas, regardless of the technical capacity of the audience
Strong interpersonal skills and ability to work as part of a team
Knowledge of LookML is a plus
Benefits
Competitive remuneration package
Attractive medical insurance
Supporting working device
16 days of paid leave per year
If you are interested in applying for this position, please apply at https://careers.bukalapak.com/jobs/205006
---