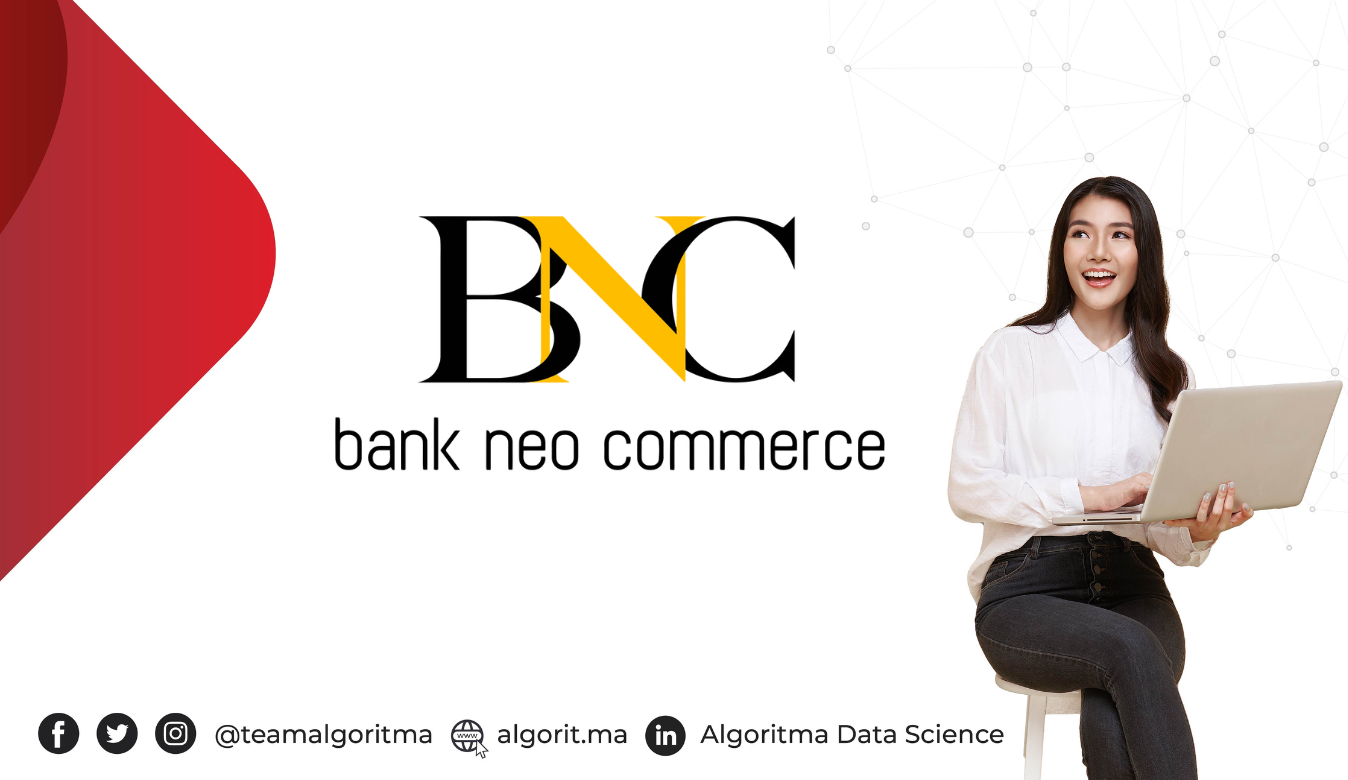 Senior Growth Analyst at Bank Neo Commerce
Bank Neo Commerce currently provides job opportunities for Senior Growth Analyst. If you are interested in applying for this position, please check this out!
Table of Contents
Bank Neo Commerce (BNC) is revolutionizing the finance industry with its visionary approach to banking. By prioritizing people-centered values and inclusive financial solutions, BNC stands out as an institution that caters to the diverse needs of its customers. Through the seamless integration of digital technology expertise, accessibility, and customer benefits, BNC aims to provide a unique and prosperous banking experience. With a strong emphasis on a consistent corporate culture, BNC aligns all aspects of its operations with its values to achieve its goals effectively and redefine the banking landscape.
BNC's people-centered approach sets it apart from traditional banks. Understanding the unique financial needs of its customers and tailoring its services accordingly is at the heart of the institution. By offering innovative solutions that prioritize accessibility and convenience, BNC ensures a seamless and user-friendly banking experience for all. Through its dedication to inclusivity, BNC strives to bridge the financial divide by making its services accessible to a wide range of individuals and businesses. It supports underprivileged communities, offers financial literacy programs, and implements user-friendly digital platforms to empower customers and foster financial well-being for all.
Sustainability is another key focus for BNC. The institution integrates environmentally responsible practices into its operations, product offerings, and investments. By prioritizing sustainable development and responsible financing, BNC contributes to a greener future and aligns its business objectives with the global imperative of combating climate change. By setting an example for the banking industry, BNC demonstrates its commitment to creating a more sustainable and prosperous world.
Bank Neo Commerce (BNC) currently provides job opportunities for Senior Growth Analyst with 4 to 7 years of working experience based in Jakarta.
Job Requirements
Bachelor's Degree and above, at least 3 years of working experience as a product manager or user growth or growth analyst Proficient in data analytical skills and converting into business insights and actions
Data-driven and motivated, able to work in a fast-paced environment
Strong analytical and quantitative skills with the ability to analyze complex data sets and draw meaningful conclusions.
Experience with A/B testing and conversion rate optimization (CRO) methodologies.
Excellent project management skills with the ability to prioritize and manage multiple initiatives simultaneously.
Strong communication and interpersonal skills to collaborate effectively with cross-functional teams.
Strong ownership, commitment, accountability, and responsibility for business objectives.
Good stakeholders management and ability to work confidently and comfortably with multiple internal and external stakeholders
Good communicator in verbal and written English Bonus points if you have experience in Banking or Financial or a similar industry
Job Descriptions
Develop and execute growth strategies: Collaborate with the business team to devise and implement effective strategies to drive customer acquisition, retention, and revenue growth. This involves analyzing market trends, identifying target customer segments, optimizing marketing campaigns, and understanding our customers.
Customer acquisition and onboarding: Create and optimize processes and initiatives to attract new customers to the digital bank. This may include managing digital marketing campaigns, optimizing conversion funnels, and improving the onboarding experience for new users.
Product and feature optimization: Work closely with product managers and developers to identify opportunities for improvement in the bank's digital products and features. Conduct user research, gather feedback, and analyze data to make data-driven recommendations for enhancing user experience and driving growth.
Data analysis and reporting: Track key performance indicators (KPIs) related to growth initiatives, and prepare regular reports and presentations to communicate progress, trends, and insights to stakeholders within the bank.
Experimentation and/or A/B testing: Plan and execute A/B tests and other experiments to optimize various aspects of the digital bank's growth efforts. Analyze experiment results and use the findings to refine strategies and drive continuous improvement.
Partnership and collaboration: Collaborate with cross-functional teams, such as marketing, product, technology, and customer service, to align growth initiatives with overall business objectives.
Work closely with research to conduct Market research and competitive analysis: Stay informed about industry trends, competitors, and emerging technologies to identify new growth opportunities (understand customer needs, preferences, and behaviors)
If you are interested in applying for this position, please email your CV to Nadia Mediana at nadia.mediana@bankneo.co.id
---