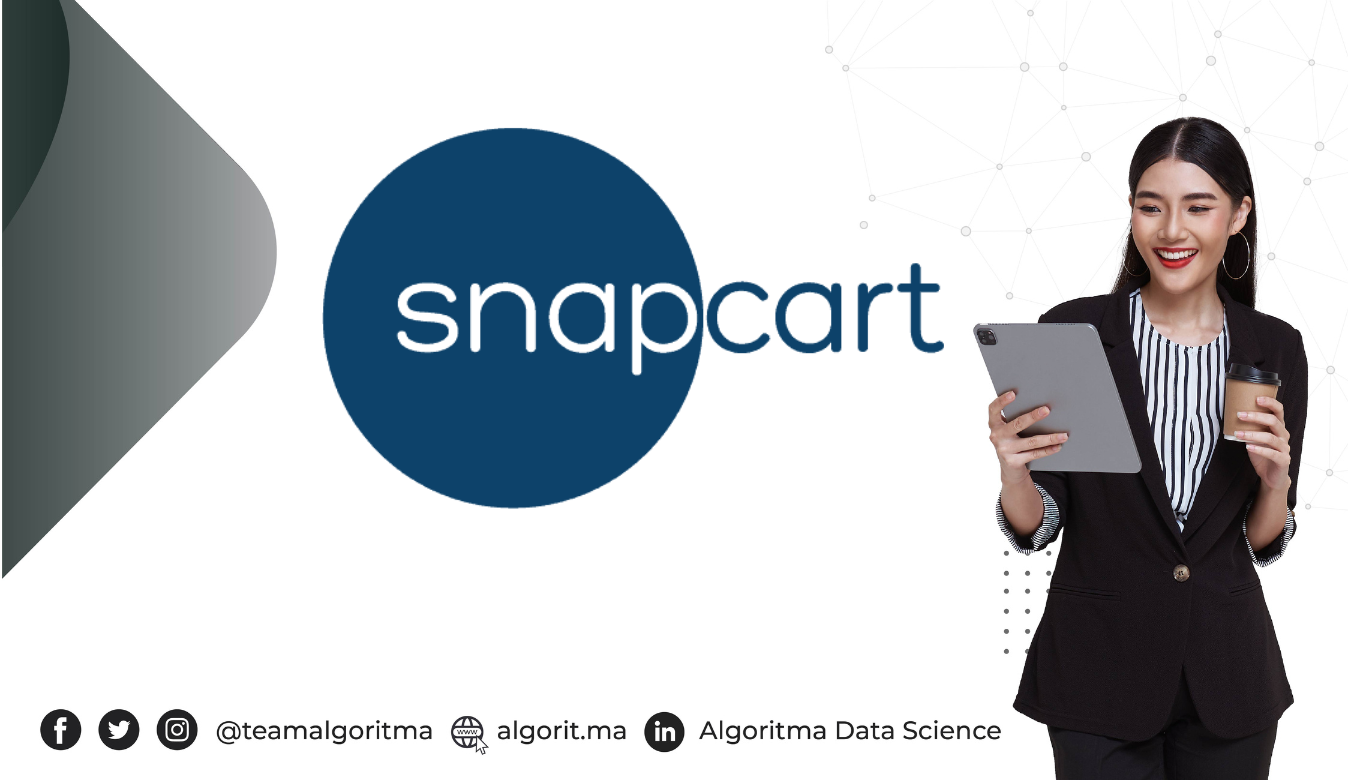 Associate Business Intelligence Analysts at Snapcart
Snapcart currently provides job opportunities for Associate Business Intelligence Analysts. If you are interested in applying for this position, please check this out!
Table of Contents
Snapcart provides real-time offline shopper and consumer insights for brands. Through its receipt-scanning cashback mobile application, Snapcart collects billions of data points at an individual shopper level, an unprecedented data granularity in the market research industry. This brings brands closer to a holistic understanding of shoppers than ever before.
Snapcart can identify optimal promotion levels to maximize revenue, help evaluate media spend effectiveness, deep dive, into purchasing habits, and many more. It is recognized globally and hailed as one of the top 22 most disruptive companies in the world by Disrupt 100. Snapcart has partnered up with over 75 brands of fast-moving consumer goods companies globally.
Hailed as the most disruptive consumer innovation startup by Accenture Consumer Innovation Award in April 2016, our company is expanding across South East Asia, starting from the Philippines in August 2016. The vision is to be the most innovative fastest-growing marketing and market research technology platform in South East Asia by leveraging technology and big data analytics.
They are backed by prominent venture capital firms across the globe, including Vickers Venture Partners, Social Capital, Kickstart Ventures, Endeavor Catalysts, SPH Ventures, Wavemaker Partners, SMDV, and many more.
Benefits to being a Team Member in Snapcart
Fast-track learning — everyone grows together with us, and the fast-paced environment makes us a fantastic place to learn and grow. You can expand your role to any function you want to involve in.
Level of influence — you have no idea how valuable suggestions and influences you can help shape what we will be in the future, everyone has a chance to play a vital role.
High-level opportunities fast — we give opportunities to everyone and promote fast based on performance, we don't care if you've been with us for 1 year or 6 months or 5 years, it's all about your motivation, aspiration, and performance.
Work transparency — we are at the opposite end of a bureaucratic organization, every function knows what each other is working on, what new features to be added, what struggles we are facing, what clients say about us, and most of the things that go on around you if you choose to learn more.
Freedom and flexibility — we don't care about 9-5 or face time or work from home, we trust our people to get the job done and do it well.
Chance to make a change — this is where you come to disrupt the current traditional industry you believe is inefficient, this is where you can make a significant change with the work that you do.
Absolute ownership and results — anyone can develop ideas, execute them, get feedback, test them again, and report results. You own what you initiate, and you see the direct effects.
Job Opportunity for Associate Business Intelligence Analysts (Full-time)
Snapcart looking for a creative, passionate, data-driven business intelligence analyst to bridge the business side and data science side at Snapcart. A BA who can dig up our shopper data statistics, address concerns from clients and the BD team, and produce relevant insights and reports.
This is an excellent opportunity for someone who wants to dive into first-hand proprietary data, analyze and churn into actionable insights that can help brands and our partners make better business decisions. You will be tasked with the responsibility of the design, development, and delivery of reporting and analytics applications, undertaking analysis and modeling of data, and presenting strategic customer and business insight
Job Description
Work closely with the client service team to generate insights for clients to drive high client satisfaction
Translate business needs to data requirements
Develop and maintain standards for product delivery, including panel projection, weighting, and QA (working with the QA team)
Perform data analysis, understand trends, and provide insights on customer behavior and business performance
Work with the Data Science team in developing analytical solutions and platforms for clients based on current needs and gaps
Understand the information needs of the users, structure reports, and provide detailed analysis.
Develop business forecasts, statistical models, performance scores, business rules, and help improve business numbers.
Make recommendations for improvement/change based on insights.
Determine Adhoc and ongoing business reporting needs and requirements.
Identify opportunities to enhance business insights via dashboards and reports.
Job Requirements
Bachelor's degree in engineering, mathematics, business, information systems, or any analytical field
1-2 years of experience in data analytics, business intelligence, consulting, etc.
Strong quantitative acumen with the demonstrated ability to think analytically and conceptually.
Keen sense of urgency and attention to detail
Intermediate to advanced SQL proficiency, tableau
Intermediate to advanced MS Excel skills
Demonstrated ability to independently manage multiple projects, prioritize effectively, and meet deadlines in a fast-paced environment
Working knowledge of statistics and multivariate analysis
Working knowledge of research techniques and methodologies
Experience with reporting and visualization tools
If you are interested in applying for this position, please apply at https://snapcart.global/career/associate-business-intelligence-analyst/
---