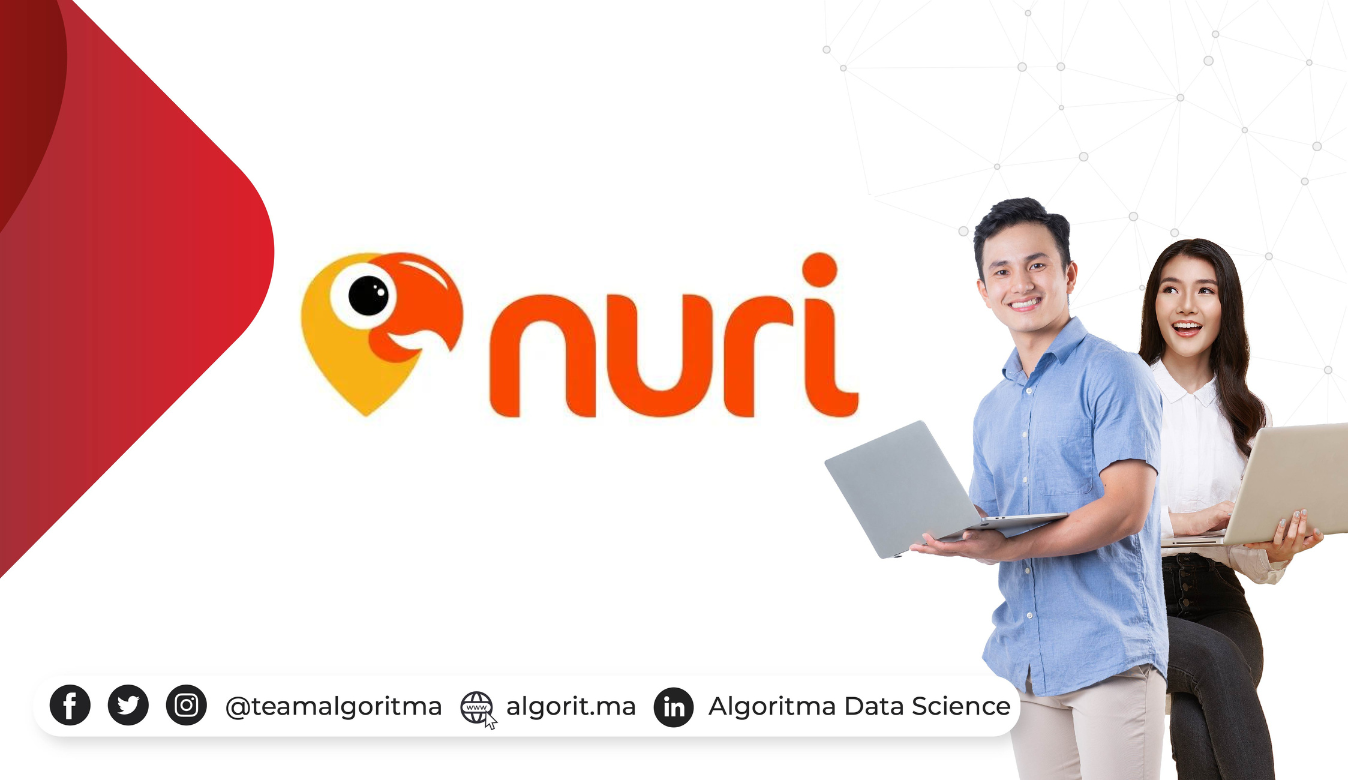 Business Intelligence Analysts at PT Nuri Gaya Citra
PT Nuri Gaya Citra currently provides job opportunities for Business Intelligence Analysts. If you are interested in applying for this position, please check this out!
Table of Contents
PT Nuri Gaya Citra (Nuri) is a pioneering technology company in Indonesia that offers innovative and new online shopping experiences through a mutually beneficial affiliate marketing community for brand owners, resellers, influencers, and consumers. Founded as a joint venture between Whale Cloud Technology (an Alibaba Group company) and Smartfren Telecommunication, Nuri aims to establish the largest Affiliate Ecommerce Community (AEC) in Indonesia. With its mission of "Saving when buying, earning when sharing," Nuri strives to save buyers money through cashback and enable partners to earn commissions across multiple channels.
To create the best affiliate business experience, Nuri has developed several specialized business units, including NuriCashback, NuriNation, NuriVersity, NuriAmbassador, and TemanNuri.
By combining innovative technologies and strategic partnerships, PT Nuri Gaya Citra revolutionizes the online shopping landscape in Indonesia. With a vision to become the leading Affiliate Ecommerce Community in the country, Nuri continues to empower individuals and businesses to save and earn through its comprehensive suite of affiliate marketing programs. As Indonesia's digital economy continues to thrive, Nuri remains at the forefront of this transformation, driving growth and fostering mutually beneficial relationships within the e-commerce ecosystem.
Nuri currently provides job opportunities for Business Intelligence Analysts with 1 to 4 years of working experience based in Jakarta.
Job Description & Requirements
Support operation teams to work on different initiatives, and make decisions based on numbers.
Formulate the go-to-market, seller growth strategy for the local market; evaluate and evolve the strategy to meet business needs.
Build and monitor the operational index, and work closely with the data, project, and product teams to optimize all data and tools.
Strong ability to identify risks and streamline business efficiencies.
Understanding e-commerce or affiliate fields is a plus.
Combining business analytics, data mining, and data visualization, to help organizations to make more data-driven decisions.
Provide business, insight, and trend analysis.
Capable of producing regular reporting and monitoring dashboards, and responding to data needs.
If you are interested in applying for this position, please email your CV  latest CV and portfolio to myskedwi@nuriglobal.com




---