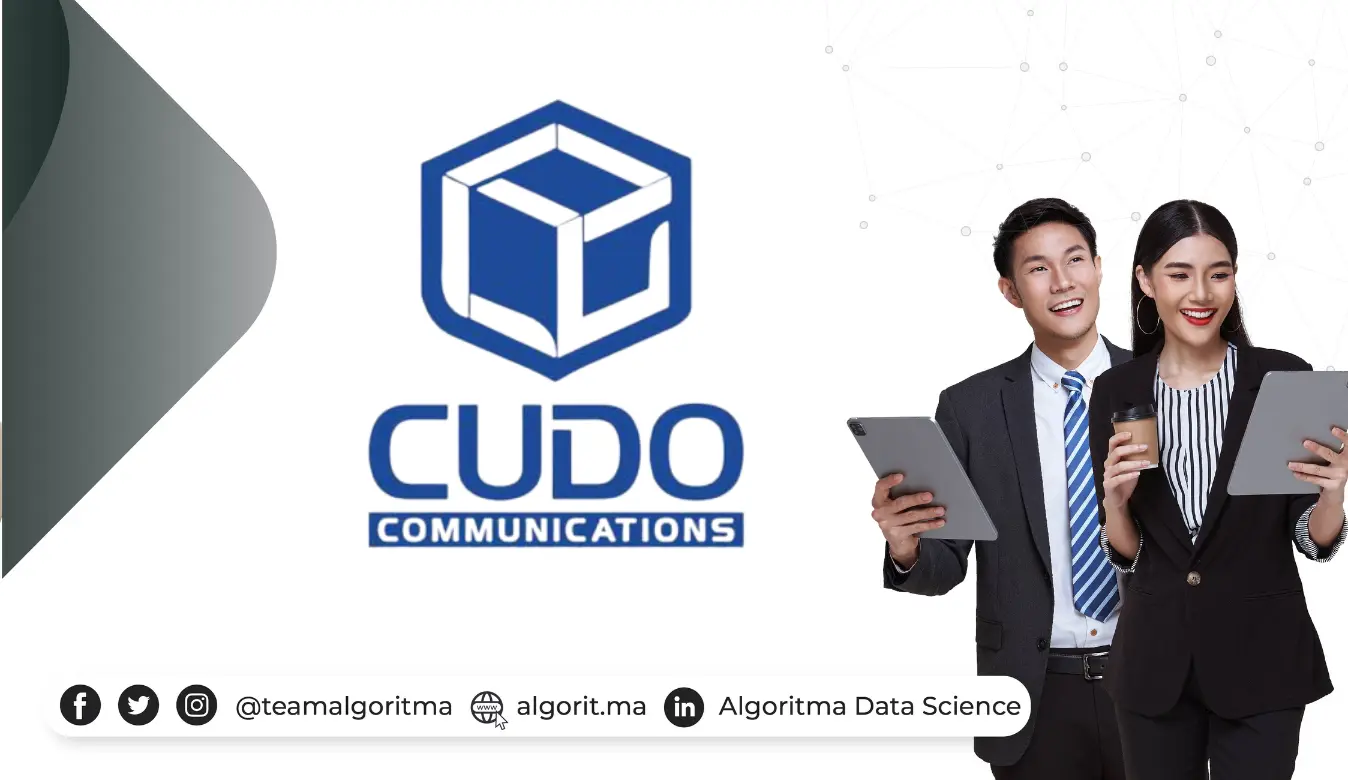 Database Administrator at PT. Cudo Communication
PT. Cudo Communication currently provides job opportunities for Data Base Administrator. If you are interested in applying for this position, please check this out!
Table of Contents
PT. Cudo Communication or CudoComm is a specialist distributor of IT Software. With more than ten years of experience in IT and Telecommunications, CudoComm has satisfied the needs of its clients. Continuing to innovate in Software Solutions, Machine to Machine (M2M) & Internet of Things (IoT), and Big Data, CudoComm provides End-to-End Electronic Solutions, Asset Watchers, Cloud services, Data Center Planning, and System Solutions to various industries.
CudoComm is always here to make all work easier and protect clients' valuable assets with flexible and customizable solutions. Not only providing effective and efficient solutions to clients, but CudoComm also offers competitive prices for high-quality products as a treat for
Having a qualified team in their field that continues to expand its scope, CudoComm wants to provide an opportunity for those of you who want to join our team with a family culture, transparency, and commitment to mutual success with a supportive work atmosphere.
In CudoComm, each team member has a specific scope to work on projects together in 1 team. Challenges for new technologies and suitable programming applications in various industries will make Developers feel motivated to continue to learn and improve their skills.
PT. Cudo Communication currently provides job opportunities for Database Administrator (Contract) with 1-4 years of experience, based in Jakarta.
Job Description & Requirements
Experience in IT/ Data Operation Management minimum 3 years
Proficient in at least two Database Platform i.e. MSSQL, DB2, PostgreSQL, TigerGraph, Informatica
Certified in at least one of the above Database platform
Managing the database availability and performance, including incident and problem management
Creating and maintaining database standards and policies
Supporting database design, creation, and testing activities
Performing database housekeeping, such as tuning, indexing, etc.
Monitoring usage, transaction volumes, response times, concurrence levels, etc.
Designing database backup, archiving, and storage strategy
Willing to work on shift 24x7
Willing to work in Banking environment
If you are interested in applying for this position, please email your CV to hr@cudocomm.com and bellinda.adisty@cudocomm.co.id
---